What an eventful couple of weeks it has been. We haven't left the marina for a single day, as our engine doesn't have an exhaust elbow at the moment. This is a piece of metal tubing to guide the black clouds out to the hole in the stern. Our pristine looking Volvo Penta d3-110 wasn't as healthy as promised.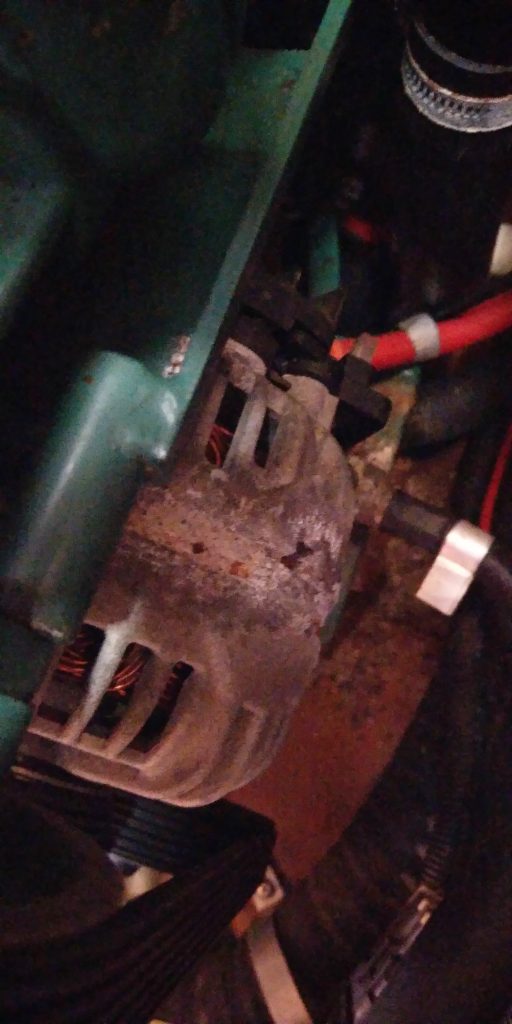 I wanted a professional to have a look at the engine and give it a good maintenance job, so I called a company named Dynaf, the local Volvo Penta dealer on the island. Normally I try to avoid names of people or companies whom I've mentioned in a negative way, but I think Dynaf deserves an exception.
A friendly voice on the other side of the phone told me they would send a quote and some other person would call me back to arrange the visit. A week went by with frequent reminder calls and emails before I finally received a quotation. Almost 500 guilders just to come and have a look, almost criminal, but I thought, they are the official dealer, so better coff it up and have things done right. So sent Dynaf yet another email approving their quote and asking when they would finally come. I was shocked by their response. Yes sir, if you can just come to the shop and pay in advance, only then we can plan the visit of the engine. When I asked why, their response was 'we don't trust sailors, so you have to pay first'. I was perplexed by this rudeness, and told them that I just lost my trust in them.
So, I arranged a local engineer to do the routine maintenance, replace filters, oil, that kind of stuff. As it turns out he really knows his stuff. Pretty soon after we started the engine, he noticed some leaks. The raw water pump was dripping on the alternator and the elbow was leaking slightly. Great, more things to add to the to-do list.
Unfortunately I had to go back to Dynaf to buy a new oil filter and a maintenance kit for the raw water pump. At their shop I got a root canal treatment to my wallet. A simple 10usd oil filter, Ang 100!. The us$50 water pump maintenance kit would set me back close to Ang 300, I just couldn't make myself do that, I'd rather wait a week for FedEx to deliver it to the Marina.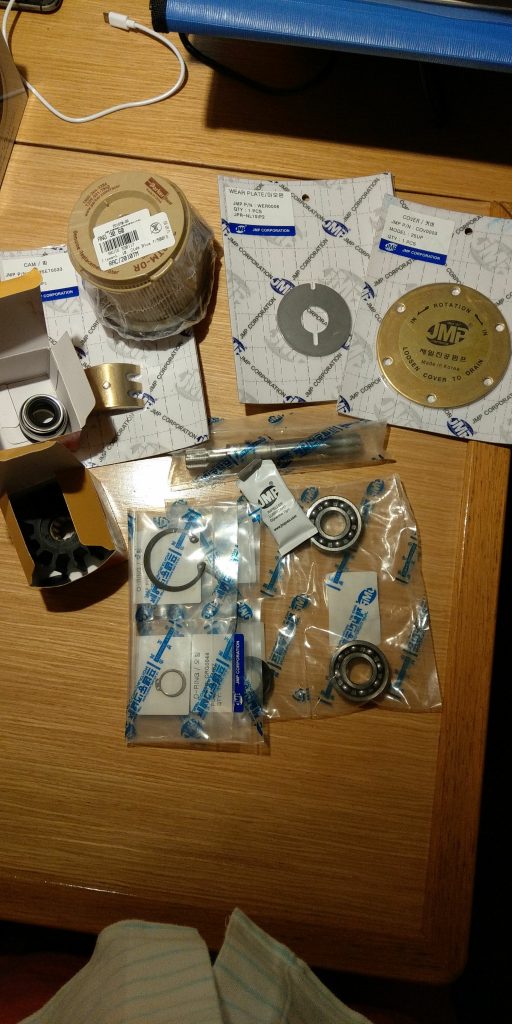 The elbow was a different story. This had a couple of tiny holes inside, caused by the years of spitting salty smoke. Best would be to have a new one welded. Luckily the engineer knew a guy working on an oil rig that would be able to put something together for a reasonable price. It should be ready by now, but the guy is on the rig, so I've to wait for him to get back. Until then, our penta is crippled, and we're stuck in the marina.
If this would be the only thing I'd run in to these weeks, I'd be blessed. But no, there's more to come..