As we planned our approach we found that we couldn't find a boat hook to grab the mooring line on the buoy. This put a bit of a dent in our mooring plans as there was no easy pickup from the front. We figured that if I would lead a long line from the front of the boat to the back, and lower the transom, we could just back into the buoy and easily grab the line from the transom and hook on. The wind would then swing us around and we could pull in the line to an acceptable length from the bow. Sounds perfectly alright on paper, but it turned out to quite an exercise.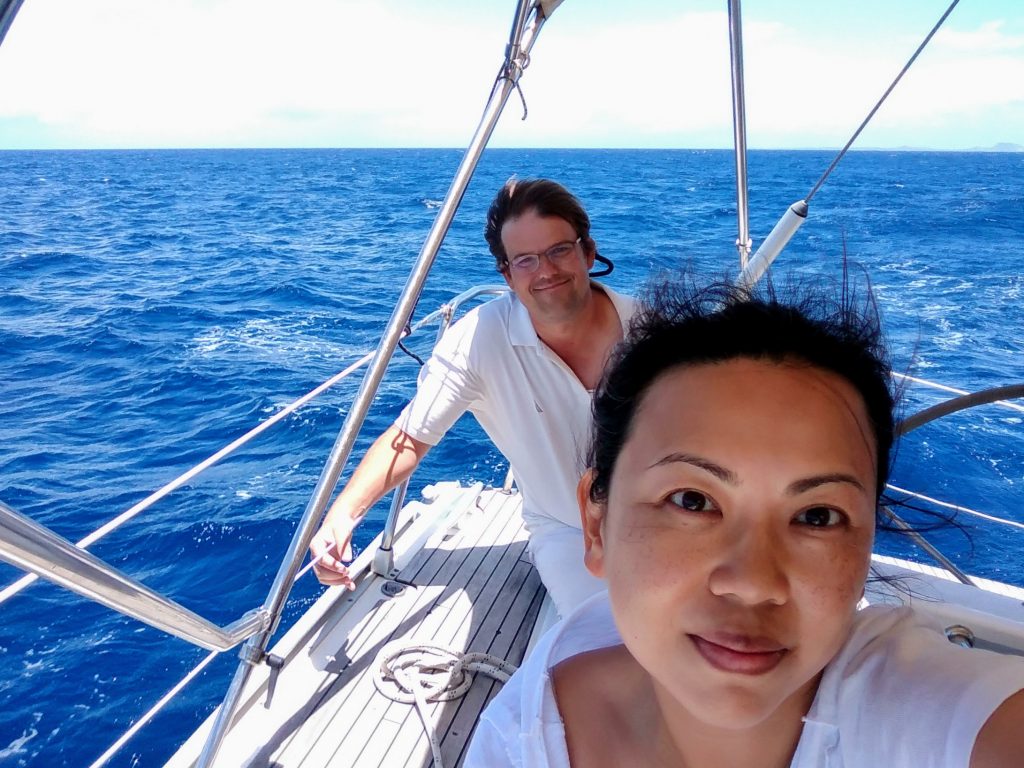 It took a couple attempts of backing up into the buoy before we got it hooked. Good practice in reverse driving the 12ton behemoth. Eventually we got hooked on to the buoy, then the current pushed the boat in the wrong direction at first, causing the boat to lie a beam (sideways) to the buoy. It turned out to be unmanageable to bring the line forward as the wind and current exhorted too much force. We had to let go and try again only to find the long line was wrapped around the keel, ouch..
Linda went into the water with her dive mask and fins to ascertain the situation. Luckily after some time the line sunk freeing up the keel, so we didn't have to cut it. With Linda in the water we finally managed to secure the boat onto the mooring buoy with a double line. And it only took us a couple of hours to complete this simple exercise.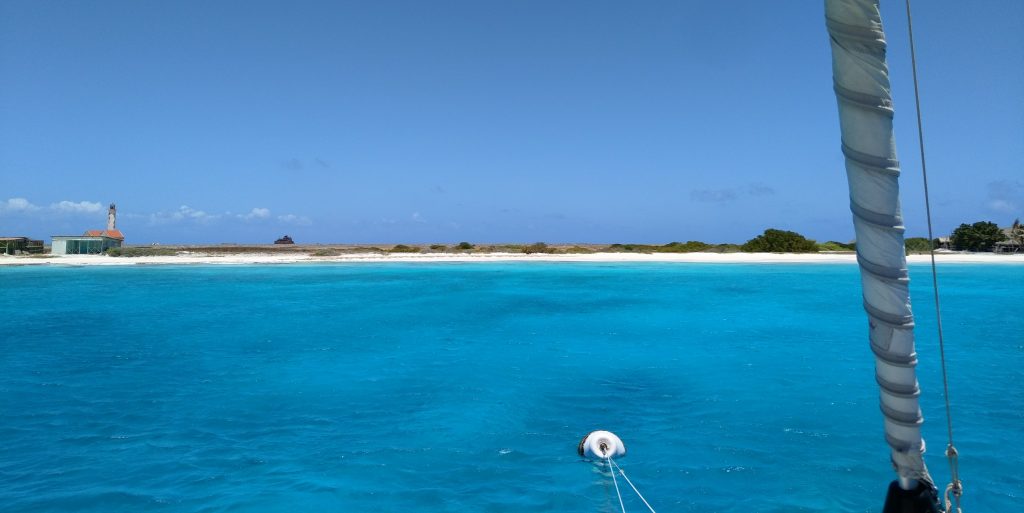 We were knackered and took a little rest atop on our almost dry mattresses. When we were lying there, staring at the bottom of the boom we found it. There it was, cleverly tucked into the hollow of the boom, our boat hook…
Late in the afternoon the horns of the tourist boats gave the all aboard signal. Soon after, they disappeared into the distance with loud music and blaring announcements. Suddenly a calm became over the sandbank. It was just us, another sailing boat in the far distance and a research ship near the rocks at the north side of the island. The sunset was as glorious as advertised, and we popped the crock of our first bottle of champagne onboard as I lit up the BBQ to grill us some dinner. Our first taste of the cruising life. We were knackered from our silly mistakes, but very satisfied.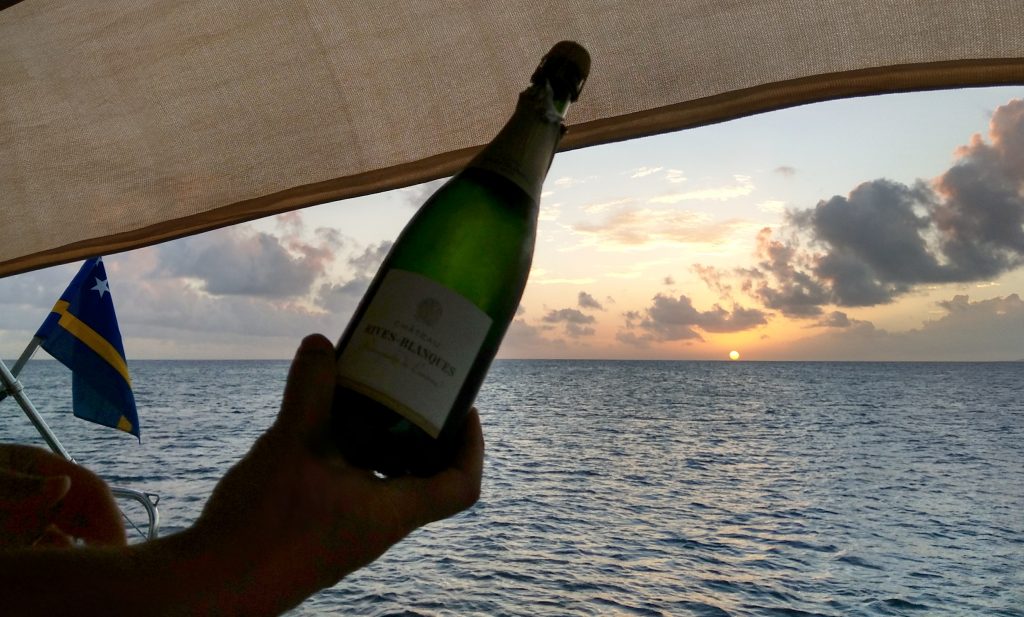 The next morning we woke at daybreak. Honestly I didn't sleep too much, worrying about the mooring being secure. I should get some sort of anchor alarm to provide warning when we are on the hook and unintentionally leave our position..
---